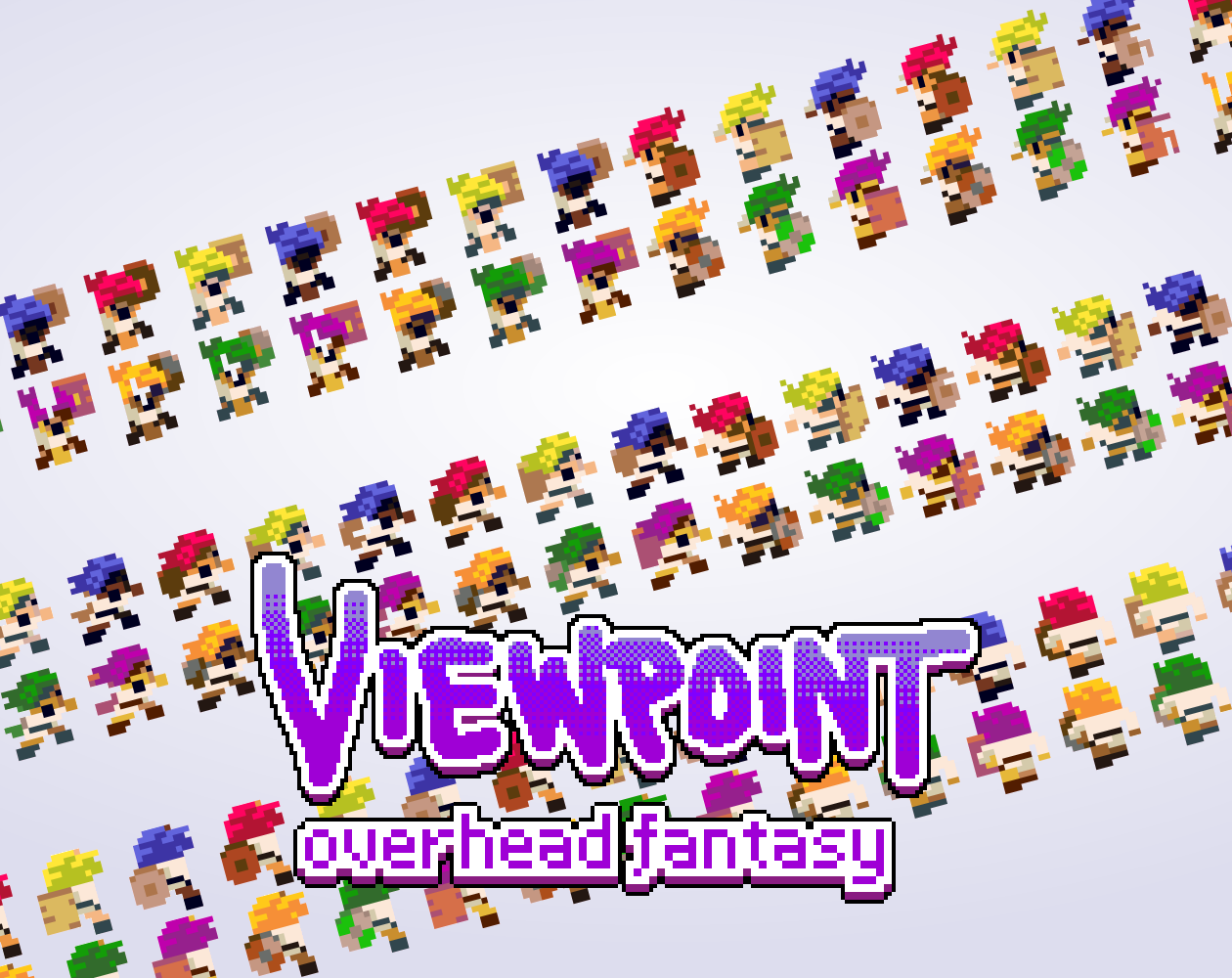 VIEWPOINT Overhead Fantasy Rainbow Pirates
A downloadable asset pack
VIEWPOINT Overhead Fantasy Rainbow Pirates is a set of six rainbow pirates for retro game shenanigans. It is designed to match overhead tilesets like #NotZelda or any of the VIEWPOINT Overhead Fantasy tilesets.
Features:
Up, Down, and Side-facing animations
Walking, Jumping, Swimming, and Damaged animations
3 attacks: Stabbing, Horizontal Swings, and Vertical Slices
Item Holding & Celebration animations
Mix & Match with other VIEWPOINT Overhead Fantasy assets
Licensing:
#VIEWPOINT Overhead Fantasy assets are distributed under the Creative Commons Attribution-ShareAlike 4.0 International license. This license allows adaptations of your work to be shared under the same license, and allows your work to be used commercially, as long as it's attributed to LUNARSIGNALS. This is a Free Culture License.
Other Assets You May Be Interested In:
Download
Click download now to get access to the following files: