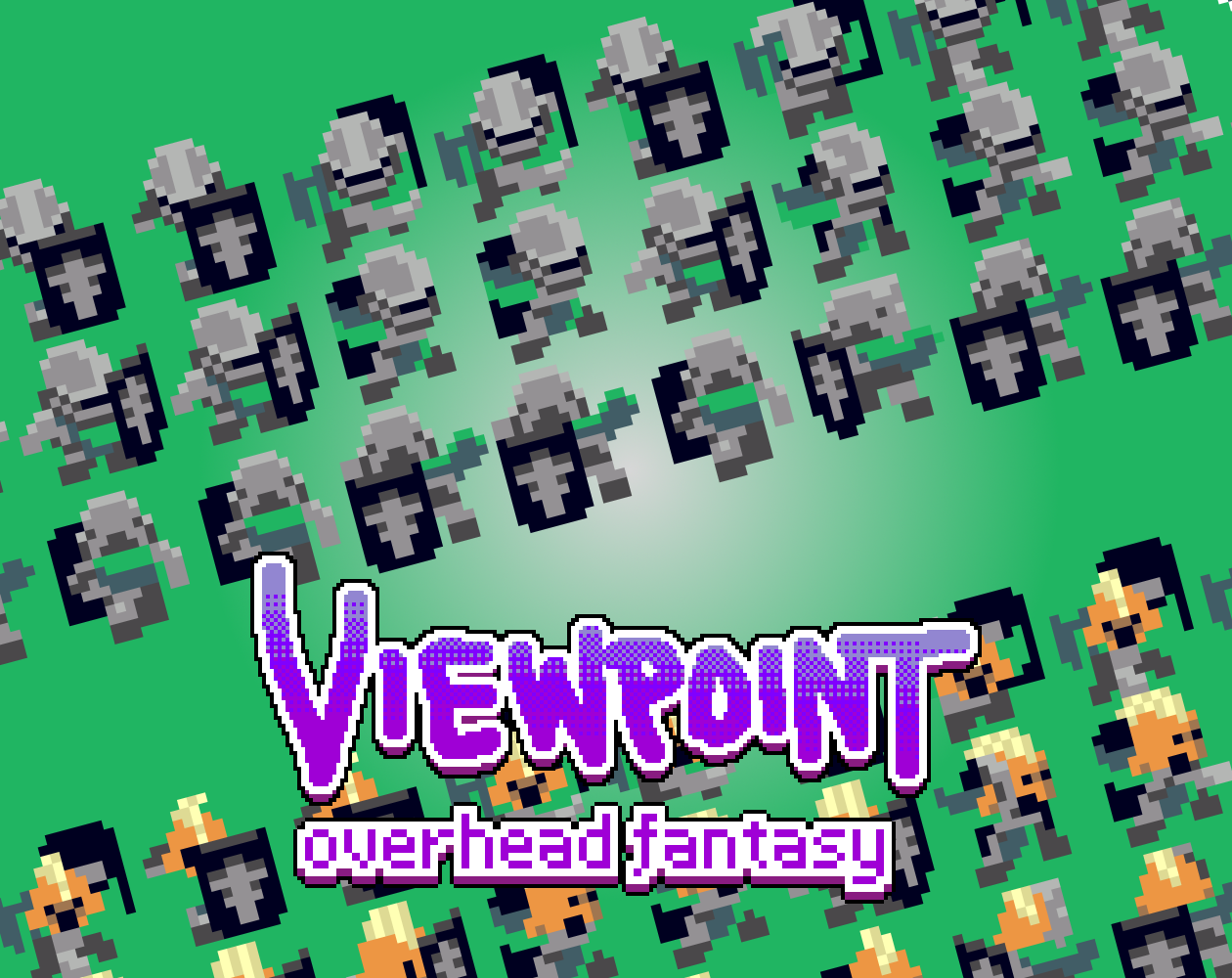 VIEWPOINT Overhead Fantasy Emerald Knight
A downloadable asset pack
VIEWPOINT Overhead Fantasy Emerald Knight is a comprehensive spritesheet for a legion of knights clad in green. It is designed to match overhead tilesets like #NotZelda or any of the VIEWPOINT Overhead Fantasy tilesets.
Features:
Up, Down, and Side-facing animations
Walking, Jumping, Swimming, and Damaged Animations
Stabbing, Horizontal Swings, and Vertical Slices as well
Sword & Axe tilesets
Combine with readily accessible tilesets with more to come!
Licensing:
#VIEWPOINT Overhead Fantasy Emerald Knight is distributed under the Creative Commons Attribution-ShareAlike 4.0 International license. This license allows adaptations of your work to be shared under the same license, and allows your work to be used commercially, as long as it's attributed to LUNARSIGNALS. This is a Free Culture License.
Other Assets You May Be Interested In:
Purchase
In order to download this asset pack you must purchase it at or above the minimum price of $5 USD. You will get access to the following files:
Comments
Log in with itch.io to leave a comment.
Hey, you don't happen to have a version of this with the shield on a different layer, do you?

I didn't, but I made one this morning and updated the file just now. Please let me know if this works for you!
Awesome,could you add a purple hooded wizard with a magic staff in this style? <3