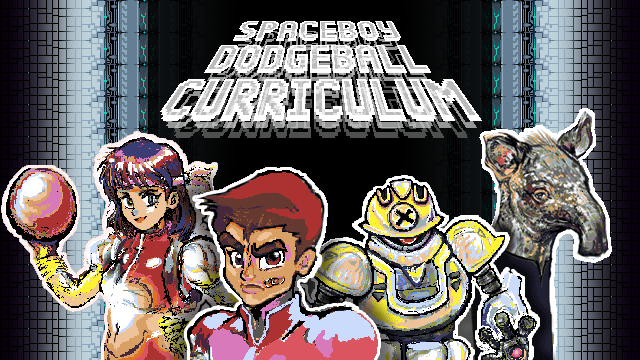 SpaceBoy Dodgeball Curriculum
A downloadable game for Windows
Spaceboy Dodgeball Curriculum is dodgeball sandbox. Bean up to 7 of your friends or just work on your best trick shots against the target when you're playing alone.
SDC was made for #GGJ19.
I_AM_MOONCAT and Eric drew some stuff.

Elie Abraham made us some tunes.

***
Please use a controller (or 8). One player can use KBM for test analog controls, but it's a work in progress! Controller controls as follows:
Dual Analog X360 controls:
Analog Stick To Move
X to Throw Balls
Move + Mash A to Run
Move + Hold A to Jump
Tap A to Backflip
Download
Click download now to get access to the following files:
Comments
Log in with itch.io to leave a comment.
Such a great style with the sprites, and I love the aesthetic of the art!
Thanks dude. Follow my other game The Moon Fields (also on itch!) if you like the aesthetic! I'm putting together a single player adventure to go along with the multiplayer versus mode.