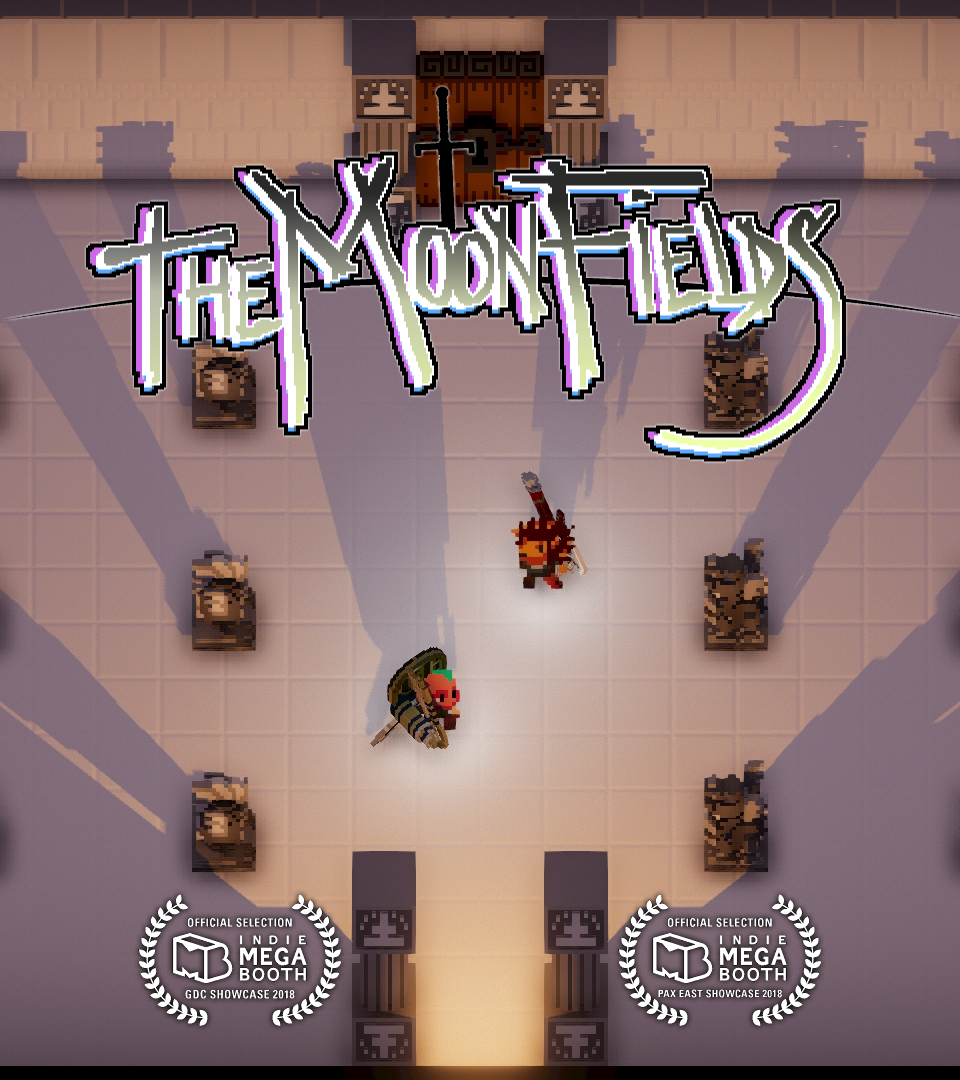 The Moon Fields
Competitive Balance, GDC Indie MEGABOOTH, and More
---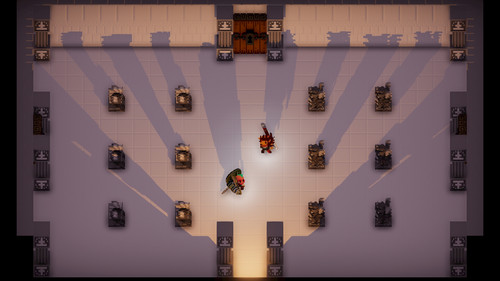 Woo! First off, The Moon Fields is in the Indie MEGABOOTH for GDC! There were 24 games selected to showcase at the IMB over in the Moscone Center and I'm super stoked to be one of them. I'm kicking it off with a trailer made by my bud James Palermo and music by Pixel Noise. Check it out:
Alright! Now that *that's* out of the way, lets get to the goods.
There have been a lot of small balance tweaks here and there because Parsec is helping me really nail down the competitive aspect. I haven't made a devlog update since the Shield Recovery Update, so there's a lot of little things to go over:
1) On the overall systems design side, I added neutral A aiming, but then I decided against that within a week or so.
2) The Pistol has been toned down a little bit. It is still super deadly when you pick 2 Pistols, but now you have to pick the right time to use your ammo.
3) Shields in general have had their HP brought down a lot. Shield durability now ranges between 4-8. Shield Recovery is much more prominent now. Shield Recovery times are now between 30f to 60f. I'm hoping there are many viable alternatives to the Tomb Shield now.
4) The Moon Breaker is now a slower forward dashing weapon. You're meant to dance around your opponents with it, though using it too much will make your position much more predictable/punishable.
5) I'm looking to increase the diversity of both Magic and Long Range weapons. The Magic Orbs have been sped up in both speed and cast speed. The Crossbow takes the same amount of time to activate, though it fires 25% quicker (6 frames as opposed to 8). It is useful as a long range threat, but it's best attribute is midrange offense as you are closing distance.
6) Various melee weapons now have attacks to drop them from the air. This should be helpful for getting Air Attacks to be more versatile. Some melee weapons won't have this train (Polished, Moon Breaker), so you will still have to time their attacks better.
In general, the game is looking realy great. I'm going to be showing at Bit Bash before Train Jam, and POW before GDC IMB. Then I have a week in SF before I come back to get ready for a con out in Boston. Cheers all. I'll have more news coming on the 9th.
Files
TheMoonFields 18.03.a.zip
22 MB
Mar 06, 2018