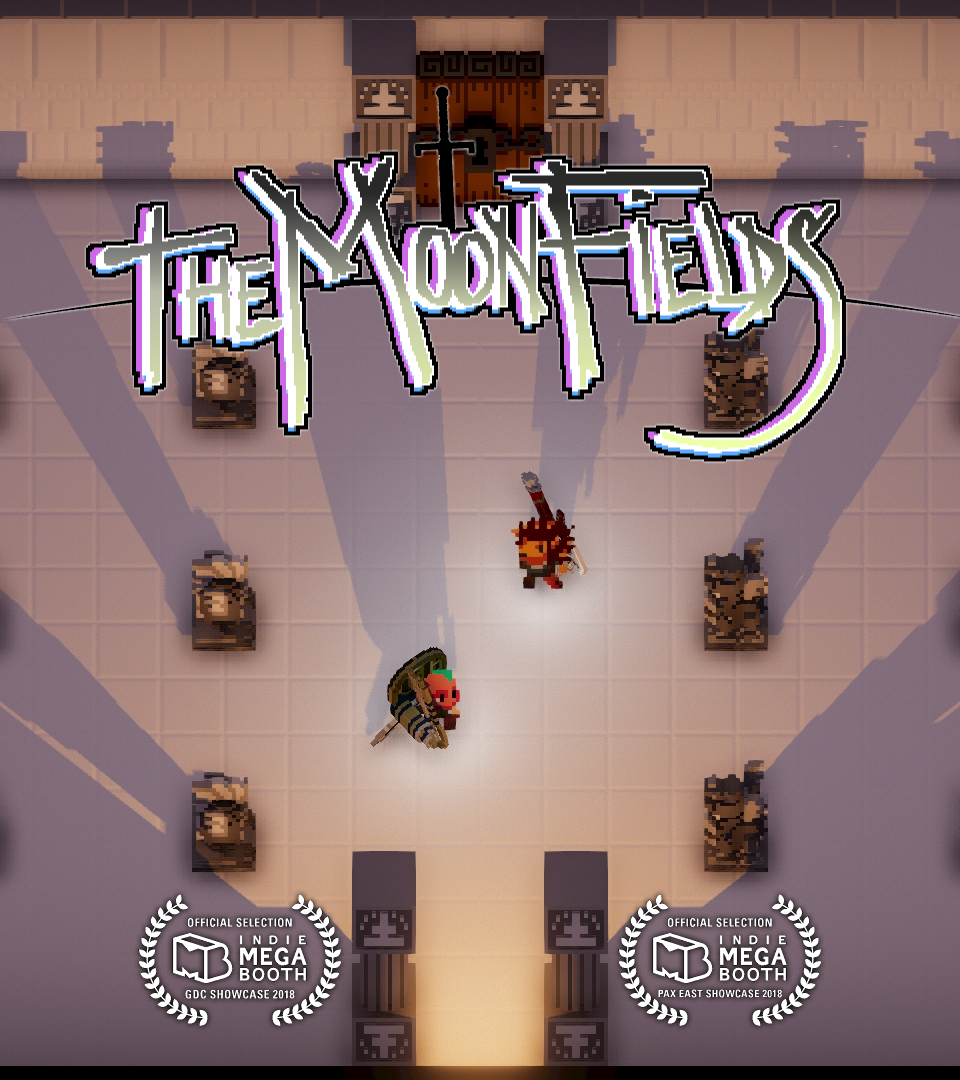 The Moon Fields
Capture Flag and Balance Updates
---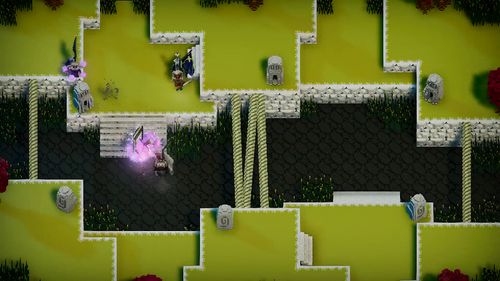 Hey guys! The Filament Preparty for M+Dev was a success. If you attended, I hope you had a lot of fun and met a lot of Midwest game developers. I actually just got an email from Daisho Con up in the Dells - let's hope we can sort something out. I'm still planning on doing RADPlay down in Iowa, and I'm hoping I get into The Logan Theater Playtest Party in Chicago the week after.
This update tweaks the new Capture Flag (Time Out Flag, previously) so that it is more fair. It comes out at 60s by default and you have to hold it for 6s now. Six seconds gives you enough time to consider how to engage the Capture Flag while still forcing the flow of the game to be quick. The visuals have been updated to stand out better as well.
The Black Branch was a super damaging force before, and now it's just regularly damaging. I didn't put this in the notes, but the Black Branch also has a movement change to the animation that lets you disengage combat more quickly than you could have before. The Halberd is quite the opposite; it was just way too slow. I made it so that not only is it faster, but you can get in or out of combat by attacking. The goal is for the Halberd to be chaotic and hard to punish in close, but easy to avoid if you are at range.
Time Out Flag renamed to Capture Flag
Capture Flag now displays 3 different statuses (inactive, being captured, contested)
Capture Flag time is now 6 seconds up from 3
Fixed an exploit where you could reset the Capture Flag by jumping up from the water on the Ravine stage
Halberd is faster and has more motion on its three attacks
Halberd neutral in particular is meant to advance
Halberd air is meant to do damage behind
Black Branch has been made faster, increased stun, but damage reduced to 1 Shield HP has been reduced overall
Deep Guard has been changed from a rotating shield to a strafing shield
Files
TheMoonFields 2017-11-02.zip
22 MB
Nov 02, 2017
The Moon Fields 2017-11-02.app.zip
25 MB
Nov 02, 2017
DEMO TheMoonFields 2017-11-02.zip
22 MB
Nov 02, 2017
DEMO The Moon Fields 2017-11-02.app.zip
25 MB
Nov 02, 2017